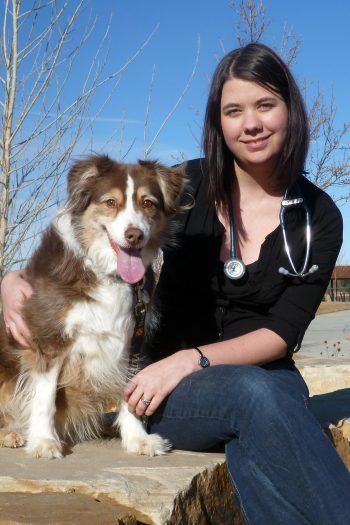 Reliability. Skill. Compassion.
Dr. Julia Donnelly
Dr. Donnelly is an experienced small animal and exotics practitioner. She graduated from Colorado State University in 2013 and has spent her career working in fast-paced, communications-focused general practices and emergency/specialty hospitals. She holds a bachelor's degree from the University of New Mexico and a Master's degree in Biomedical Sciences from Colorado State University. In 2013 Dr. Donnelly earned her Doctor of Veterinary Medicine degree from Colorado State University as well as a certification in Veterinary Medical Acupuncture . She is experienced in preventative care, internal medicine, surgery, emergency medicine, exotic animal medicine, dental procedures and diagnostic imaging.
Peace of mind
Choose a relief vet you trust
The same quality of care, every time. No more wondering who that large service may send to the clinic or whether they will refer away half your clients. Entrust your clinic to someone who values the same level of communication and skill your clients have come to expect from your hospital.
Check Availability Now.
Use our online calendar to check dates and contact me.